Article successfully added.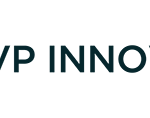 Please inform me as soon as the product is available again.
Easy shopping
Secure SSL connection
Free hotline service
Shopping safely
Product description
Product information "Retention Handle Adapter"
Retention handle adapter
This adapter can be used with the magnetic handle in order for the clinician to be able to securely couple thread the cylindrical tabs and at the same time maintain the freedom of different orientations of the tab in the mouth.
This assembly can be used in cases where the VPI EPI will be utilised for the initiation of the implant osteotomy and it can be utilised instead of the treaded retention handle
reviews
Customer evaluation for "Retention Handle Adapter"
Write an evaluation
Evaluations will be activated after verification.