Article successfully added.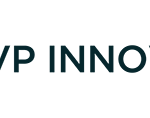 Please inform me as soon as the product is available again.
Easy shopping
Secure SSL connection
Free hotline service
Shopping safely
Product description
Product information "Magnetic Retention Handle"
The Indicator Retention Handles are used to hold and extend Indicator Tabs into the desired position in the mouth.
There are two available types of handles, each offering a different fixture component. A threaded connection makes for a more secure connection of the tab onto the handle, once the correct size has been
allocated to the patient and the VPI EP Indicator will be used for initiation of the implant osteotomy.
A magnetic connection allows ease of switching various sized tabs during the initial measuring phase. Finally, a threaded adapter is provided and can combine the magnetic handle with a threaded functional end.
Cylindrical tabs are made to function with both connections, while anatomical tabs function only with the magnetic connection.
reviews
Customer evaluation for "Magnetic Retention Handle"
Write an evaluation
Evaluations will be activated after verification.