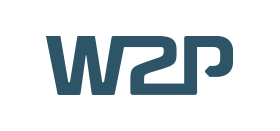 Easy shopping
Secure SSL connection
Free hotline service
Shopping safely
SolFlex 163 Eine stetig zunehmende Zahl an Dental- und Praxislaboren setzt bereits auf die...
more
Product information "SOLFLEX 163 NEU"
SolFlex 163


Eine stetig zunehmende Zahl an Dental- und Praxislaboren setzt bereits auf die Digitalisierung ihrer Arbeitsabläufe. Durch die Einbindung der 3D-Drucktechnologie kann die Bauteilfertigung bei gleichzeitiger Verbesserung von Qualität und Präzision beschleunigt werden. Die SolFlex 3D-Drucker bieten Ihnen einen leichten Einstieg in die additive Fertigungstechnologie. Mit der 3D-Drucktechnologie profitieren Sie im gesamten Stadium der Produktion von den Effizienzvorteilen digitaler Entwürfe. Durch die Kombination von Scans mit anschließendem Design und abschließendem 3D-Druck gelingt schnell und passgenau die Herstellung von Modellen und Schienen für die kieferorthopädische Zahnheilkunde.
Zur Verarbeitung unterschiedlicher, hochwertiger lichthärtenden Kunststoffe geeignet
Verarbeitung von mehrheitlich verwendetem STL-Format
Hohes Wannenvolumen erlaubt die Fertigung über Nacht
DLP-Verfahren mit langlebiger UV-LED-Lichtquelle
DLP* – Digital Light Processing
Die SolFlex 3D-Drucker verwenden bewährte DLP-Belichtungseinheiten mit einer Wellenlänge von 385 nm. In Kombination mit den eingesetzten neuartigen HochleistungsUV-LEDs sind die SolFlex 3D-Drucker in der Lage Schicht für Schicht in feinster Präzision zu drucken.
UV-LED-Lichtquelle mit der Pixel Stitch Technology (PST)
Die SolFlex 3D-Drucker basieren auf einer Solid-State-UVLED-Lichtquelle mit geringem Energieverbrauch und langer Lebensdauer. Die überdurchschnittliche Leistungsstabilität der Lichtquelle führt zu einem sehr gut reproduzierbaren 3D-Druckverfahren und ermöglicht es, eine breite Palette von Hochleistungsmaterialien mit hervorragenden optischen und mechanischen Eigenschaften zu verarbeiten. Dank der "Pixel Stitch Technology" bieten diese 3D-Drucker in Bezug auf Auflösung und Bauvolumen ein unvergleichliches Leistungsvermögen. Durch die hoch präzisen Bewegungen der optischen DLP-Lichtquelle sind die SolFlex 3D-Drucker in der Lage auch größere Objekte mit sehr hoher Auflösung zu erzeugen.
PowerVat
Für hochviskose Materialien
Für große, massive Objekte
Langlebige Wanne mit austauschbarer Folie
Technischer Überblick
SolFlex 163
Grundfläche: 296 × 318 mm
Bauplattform: 80 × 50 (1 Belichtungsfeld)
Max. Bauhöhe: 120 mm
Schichtstärke: 25 - 200 μm
Baukapazität: bis zu 6 Schienen
Baugeschwindigkeit: bis zu 138 mm/h, abhängig von Schichtstärke und Material
Pixelgröße: 63 μm***
* NetFabb und DLP sind keine eingetragenen Warenzeichen der PayFactory GmbH
***Pixelgröße und Druckvolumen können variieren
OFFENES SYSTEM
Read, write and discuss reviews...
more
Customer evaluation for "SOLFLEX 163 NEU"
Write an evaluation
Evaluations will be activated after verification.