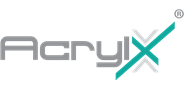 Easy shopping
Secure SSL connection
Free hotline service
Shopping safely
pattern eXpress ® DENTINE - pulver Modellierkunststoff, Autopolymerisat...
more
Product information "Xthetic® prime - Flüssigkeit"
pattern eXpress
®
DENTINE - pulver
Modellierkunststoff, Autopolymerisat
Modellierkunststoff, Autopolymerisat. Rückstandsfrei verbrennbarer Kunststoff zum Modellieren
Indikationen
Kombi Technik
Modellation von Teleskop- oder Konuskronen (primär und sekundär)
Modellation von individuellen Geschieben
Gestaltung von Kunststoffstümpfen
Implantologie
Modellation von Implantat-Abutments, Implantatstegen und Suprakonstruktionen
Herstellung von Übertragungs- und Fixierschlüsseln
Verblockung oder Fixierung von Implantatteilen
Festsitzender und herausnehmbarer Zahnersatz
Modellation von Kronen und Brücken
Modellation von Adhäsivbrücken, Inlays und Onlays
Modellation von Modellgusserweiterungen
Sonstige Anwendungen
Modellation von Gerüsten für Kopierfräsungen
Übertragungs- und Bisskontrollschienen
direkte Stumpfaufbauten im Mund
intraorale Verblockung
Eigenschaften
Pulver- und Flüssigkeitskomponente perfekt abgestimmt auf die Verarbeitung sowohl mit dem Pinsel als auch dem Modellierinstrument
hervorragendes Anquellverhalten
angenehme Verarbeitungsbreite
schnelle und sichere Polymerisation
sehr geringe Schrumpfung
hohe Dimensionsstabilität
hohe Passgenauigkeit
sehr gutes Verhalten beim Beschleifen
rückstandsfrei verbrennbar
Lieferformen:
Pulver: 100g, 500g
Flüssigkeit: 100ml, 500ml
Setpackung: 100g Pulver, 100ml Flüssigkeit, 2x Silikonbecher, 1x Dosierpipette, 1x Pinsel
Farben:
Das Material ist erhältlich in rot und in Zahnfarbe.
Jetzt NEU: Die pattern eXpress® Station. Eine praktische Arbeitsstation zur sicheren Aufbewahrung und Anwendung des Kunststoffes.
Klassifikation gemäß MPRL 93/42/EWG Anhang IX, Klasse IIa für Modellationsarbeiten im direkten Verfahren (intraorale Anwendung).
| | |
| --- | --- |
| Anwendung: | Gießtechnik |
| Art: | Autopolymerisat |
| Typ: | Flüssigkeit |
| Linie: | Xthetic® prime |
Available downloads:
Read, write and discuss reviews...
more
Customer evaluation for "Xthetic® prime - Flüssigkeit"
Write an evaluation
Evaluations will be activated after verification.