Produkte von GP INNOVATO CYPRUS LTD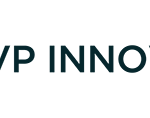 VPI Emergence Profile Management System
The VPI Emergence Profile Management System is an all inclusive kit containing both the VPI EP Indicator, the VPI EP Mold and all the tools you need to create the optimum natural emergence profile.
The system is currently available in three versions, v.04 compatible with trilobe, v.05 compatible with CrossFit® and v.06 compatible with 45' internal hexagon prosthetic connections.
More versions will be available within 2017, compatible with all widely used implant prosthetic connections.